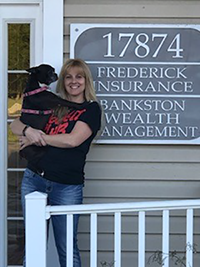 About Frederick Insurance
Frederick Insurance Agency has been serving the Lutz community since 2003. Our agency's core values are based on Jim's 18 years of experience at Prudential Insurance. He learned that an insurance agent needed to be ethical, honest and dependable.
At Frederick Insurance:
We offer superior customer service and claims assistance.
We sell policies based on your needs rather than on price.
We take the extra time to help the clients understand their coverages and options.
We pride ourselves on finding the client the best policy benefits at the greatest value using A+ rated insurance companies. We believe the client comes first, not the insurance company.
Sounds simple, but with the way the world has changed, doing business face to face is becoming less common. In the age of computers, the most we ever see are emails and faxes. So in keeping up with the times we are starting new programs. We are working on a website, Facebook posts, Yelp reviews, and quarterly newsletters to help keep you up to date and informed. We take pride in giving back, and are always look for ways to get involved.
We are also starting a referral program to benefit local charities. Each quarter will donate $10 for every referral we get. Our very first charity will be The Boston Terrier Rescue of Florida.
Our office Canine Ambassador, Chloe, came from Boston Terrier Rescue of Florida. She was 6 months old when we adopted her in 2007. She has since crossed the rainbow bridge in March 2018.
So as you receive this welcome kit, please remember, you are part of the Frederick Insurance Agency family now. We know you rely on us to protect your most valuable treasures. Please keep this welcome packet in a safe location for future reference.
Policies we write: auto, classic car, motorcycle, motor home, boat, umbrella, toys, home / mobile home, flood
MEET OUR TEAM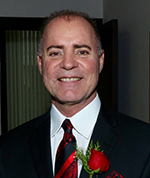 Jim Frederick
Owner, Insurance Professional, Husband, Golfer, 240z Enthusiast!
Email – jim240z@aol.com
Jim started his career as a Life and Health Insurance Agent at age 21 with an independent agency named Demattia & Associates located in Tampa. At age 23, he joined Prudential Insurance and had a successful career as a Life, Health, Property and Casualty, and Financial Advisor. He retired in 2003, after 18 years of service. Shorty after, Jim missed helping people with their insurance needs. He then opened Frederick Insurance in Lutz where he enjoys providing superior service, benefits, and above and beyond claims assistance.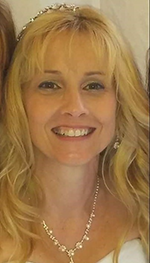 Sheila joined the Frederick Insurance Agency in February 2017. Sheila was a former teacher for 22 years and decided to make a career change. She is a licensed Contact Your Carrier and Marketing Representative. At Frederick Insurance, she strives to make each customer feel like family. She is an advocate for Boston Terrier Rescue of Florida.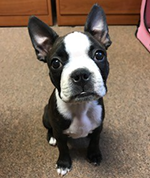 Bella Frederick
Bella is the newest addition to the Frederick Insurance Family. She was born on March 1st. She is learning the ropes of being an insurance ambassador. She is currently in her mom's office waiting for visitors. She loves to meet new people.